Ivy League universities are most famous for their world-class academics, international prestige, and seemingly endless resources for students to explore their intellectual passions. But did you know that the Ivy League was first created as an athletic conference between top universities in the northeastern United States? And it has a little-known habit of producing top professional athletes.
Many of the United States' top athletes, teams, and sports leagues are littered with Ivy League grads, from the NFL to the Olympics to the NBA and beyond. Whether it is the attention that a school of the Ivy League's caliber demands, the more personal attention students can receive both academically and athletically, or just a matter of coincidence — Ivy League alumni make up a surprising proportion of professional athletes within the United States.
Here's a little-known fact: Ivy League schools tend to have a much larger ratio of student-athletes to other students compared with more typical sports-centric schools. For example, Princeton's student body is 20% athletes — which is nearly 10x that of football giant Florida State University (FSU), whose student-athlete percentage is approximately 2%!
(However, it is also important to note that Ivy League schools typically have around 1/3 the student body population of schools like FSU, which are more famous for their athletics.)
Suffice to say, athletics are a huge part of the campus life at the Ivies. In fact, the Ivy League is the oldest American football conference in the country; Harvard has more division-1 teams (42 in total) than any other university in the US; and athletes from the Ivy League have won nearly 500 Olympic medals combined! Despite the Ivy League's reputation evolving away from sports in favor of its stellar academics in recent decades, make no mistake: Ivy League student-athletes are just as elite as their counterparts at huge, sports-focused colleges.
Without further ado, here are some of the Ivy League's famous athlete alumni that have made it big in professional sports.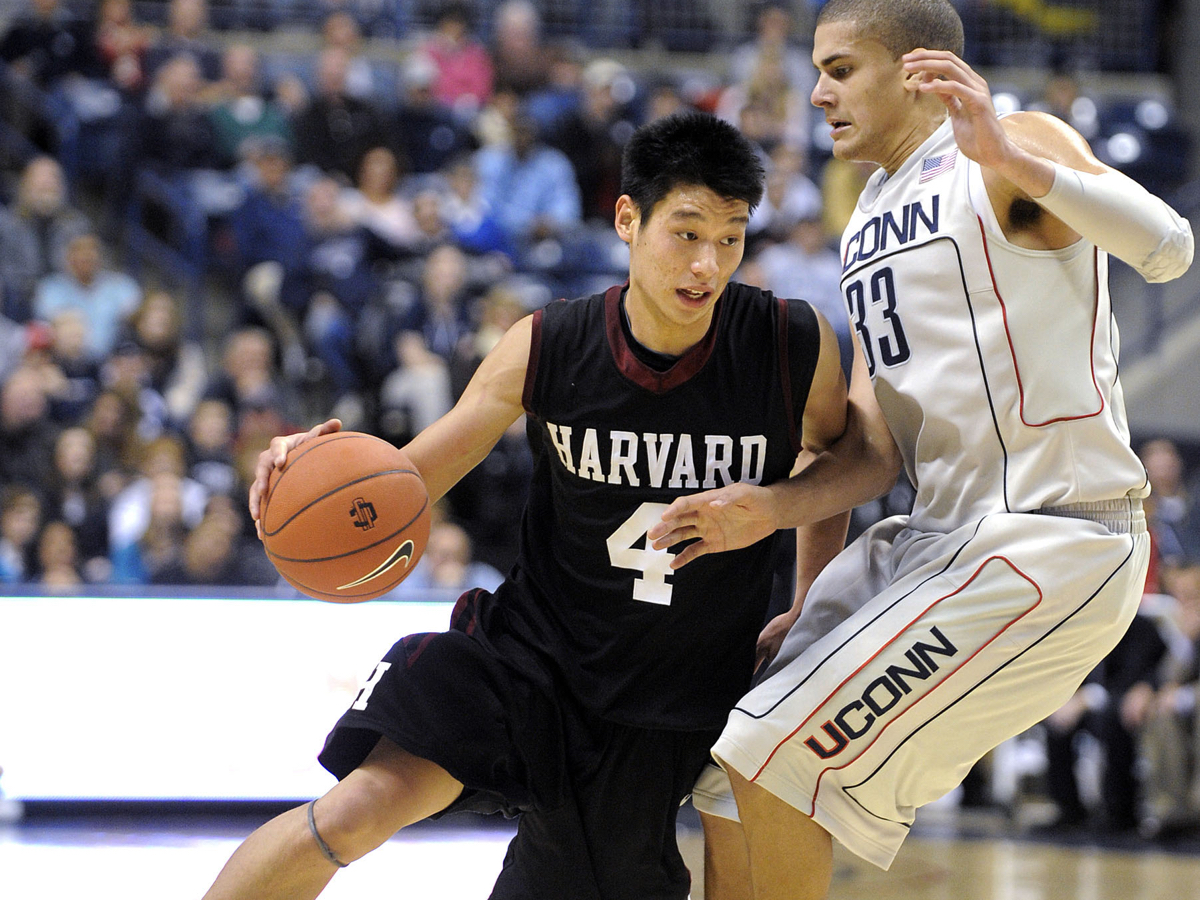 Jeremy Lin - Harvard University
After graduating from Harvard in 2010 with a degree in Economics, Jeremy Lin was the first American of Chinese or Taiwanese descent to play in the National Basketball Association (NBA). 
The catalyst behind the cultural phenomenon "Linsanity" that resulted from Lin's turnabout 2011-2012 season with the New York Knicks, Jeremy Lin led a successful career, including an NBA championship win, with the Toronto Rapids in 2019 (which also made him the first Asian American player to win an NBA championship).
Alicia Sacramone - Brown University
An Olympic silver medalist and four-time World Championship gold medalist, Alicia Sacramone started gymnastics and dance around the age of three. 
In 2006, she enrolled at Brown University and studied sociology at the Rhode Island Ivy. While there, she broke the school's records for the all-around, vault, and floor performance. She swept the Ivy League classic, and in light of her accomplishments, she is commonly hailed as the best female gymnast to ever attend the university.
George Parros - Princeton University
In his 2002-2003 senior year, George Parros was named team captain of Princeton's ice hockey team. During his four years at the uni, he totaled 52 points and 119 PIM in a total of 111 games. After graduating with a degree in Economics (with a senior thesis about the West Coast longshoremen's labor dispute), Parros joined the Manchester Monarchs where he stayed until 2005.
After playing on a range of different teams, Parros retired in 2014 upon sustaining a concussion during a brawl on the ice.
Brad Ausmus - Dartmouth College
After refusing the New York Yankees in favor of pursuing his studies at Dartmouth, Brad Ausmus was allowed to play minor league baseball in his off-periods from school (which was easier to manage than you may think, thanks to Dartmouth's quarter system).
Because the NCAA forbade paid professionals from participating in their athletic conferences, Ausmus was not able to play baseball at the college; however, he still participated as a volunteer coach.
After a long and successful career with teams such as the Houston Astros, Los Angeles Dodgers, and the Detroit Tigers, Ausmus retired into a managerial role until 2019 (including managing the Israeli national team in 2013).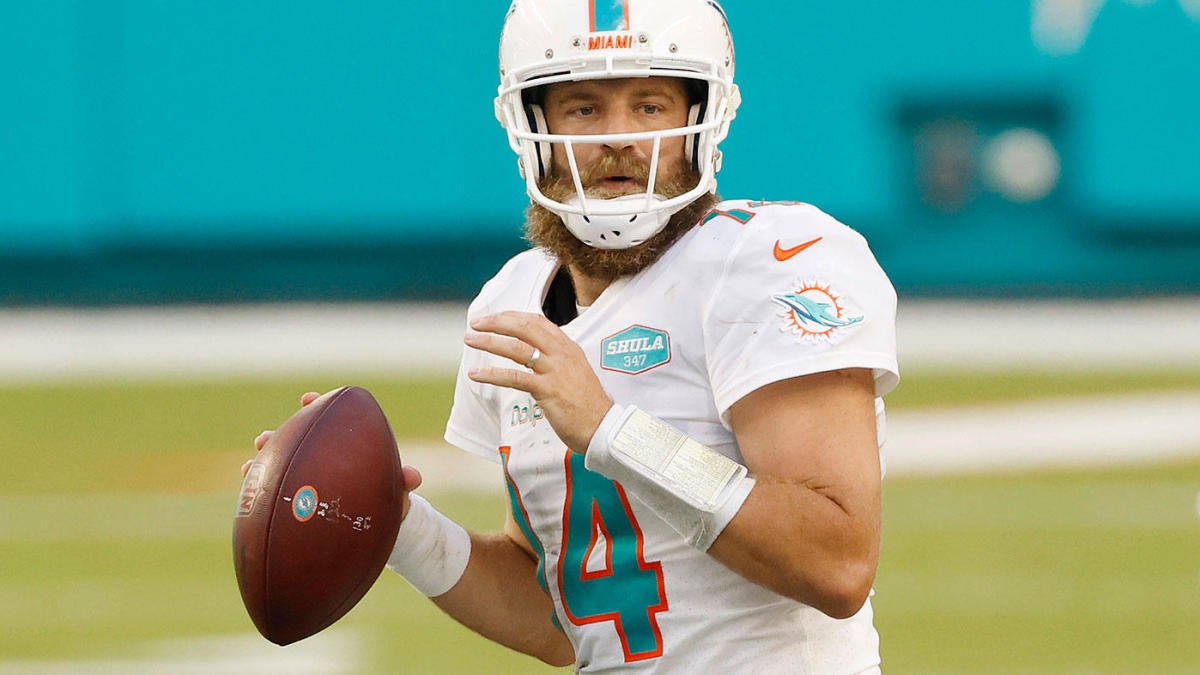 Ryan Fitzpatrick - Harvard University
Whether it be "Fitzmagic" or "Fitztragic," this Arizona native has played on nine different teams, including the Washington Football Team where he is today. 
An Economics student at Harvard, Ryan Fitzpatrick took the starting quarterback role at the start of his junior year and in 2004, he was named the Ivy League player of the year and led Harvard to a 10-0 record against its Ivy League opponents.
Kevin Boothe - Cornell University
The offensive lineman was a part of Cornell's secret society "Quill and Dagger," and during his time at the uni was selected to play for the All-Ivy football team three times.
Kevin Boothe had two separate stints with the Oakland Raiders, separated by a 6-year term with the New York Giants, during which the team won the Super Bowl twice.